In May I am hosting our group Bunco group. I am making something special for everyone. I started out with this dice box.
but the lid would not stay closed enough. So I made this one:
I didn't like this one either because the lid flaps stick out. looks funny. So I finally decided on this pattern.
Two pieces fitting in one another. It will stay closed and it will roll even better.
We always have a great time.
I plan to put dice in them and game cards so they will have there own bunco game. More than half of us are moving this summer so it will be nice to have a bunco game to take to there next base.
I posted this at -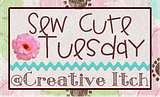 also
http://www.bluecricketdesign.net/
http://somedaycrafts.blogspot.com/