I made this spring or Easter banner at the same time I made my St Patty Day banner. I wanted to wait to post it so here it is.
I like the flowers the best on this banner.
Well the bunnies are cute too.
to see my other banners check out the banners on the label section on the right side bar.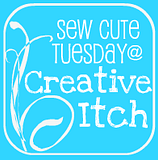 I participated athttp://todayscreativeblog.net/